Seminar, Sport and LGBT, was held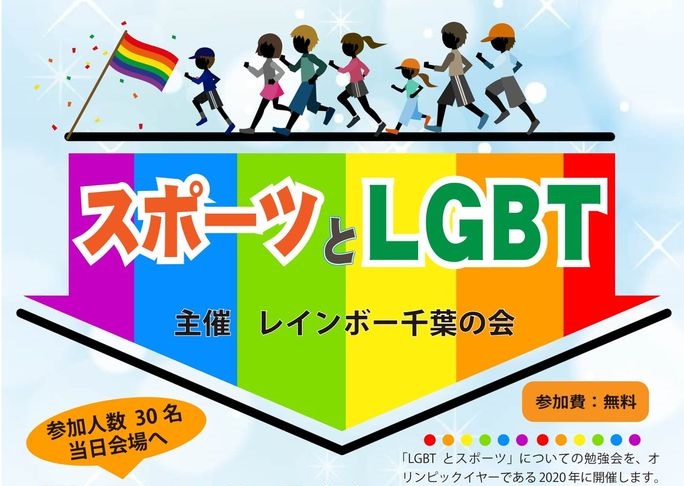 As mentioned on our Facebook and Twitter, we held a seminar. The topic was "sport and LGBT." The movie of the seminar is available on YouTube. The document is also available.

Watch it on YouTube: https://youtu.be/z7Ovx-wzxR0
* The seminar starts from 9:20.
Open the page to download the doc: https://rainbow-chiba.org/document-en/
Answer questionnaire: https://forms.gle/2Gpe2JGKzLJcsGRo7
■■■Outline of the seminar■■■
We are glad to announce that we held a seminar, sport and LGBT, in the year of Tokyo 2020 Olympic Games. It will be a good opportunity to deepen insights about LGBT with topics around Olympic and Paralympic Games. We hope it is helpful to build a society where all the people can live as they are.
You will be able to learn about homophobia in sports through this seminar. Online contents are available.

■ Date: 6th, Dec., 2020
■ Time: 14:00~16:00
■ Theme: Sport and LGBT
■ Venue: Perie hall RoomC
■ How to access: 7th floor on Perie Chiba in JR Chiba station
■ Entry fee: Free
■ Capacity: 30
■ How to join: Please come to the venue directly. Reservation is not needed.
■ Instructor:Jun Mikami
■ Introduction of instructor:
Jun Mikami graduated from Graduate School of Research Division of Education (Master's Course) of Kyoto University of Education, and he is currently working on research activities in Graduate School of Human Sciences of Osaka University regarding gender and sexuality in sports, especially homophobia in sports.