[Movie available] Parenting and School Education for Sexual Minority Children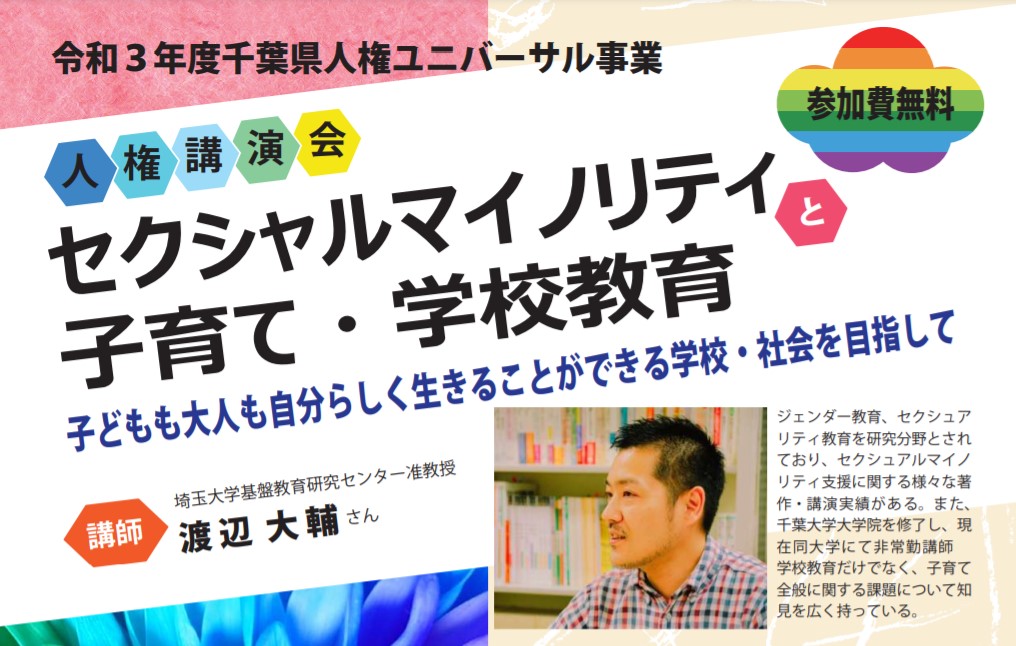 The article on 25th Dec. 2021
We recorded the seminar held in December 2021 and made it available on YouTube. In this article, we explain how to watch the video.
[How to watch the video]
Please access the below URL, and you will be able to open our application form page. After filling out the mandatory information and clicking the submit button, you will get a mail with the URL of the vide streaming page.
https://forms.gle/iAYvsYqBEzV7yvQH9

Please note that the video will be available until the end of February 2022.
[questionnaire about the video]
 We have prepared a questionnaire about the video. We appreciate if you could answer it after watching the video. Those are useful for us to plan other events in future.
The outline of the seminars and other information like instructor's profile are available in another article. If you have not read it, please confirm it, too.

Article: Parenting and School Education for Sexual Minority Children
https://rainbow-chiba.org/en/event-en/reiwa3-seminar-en/